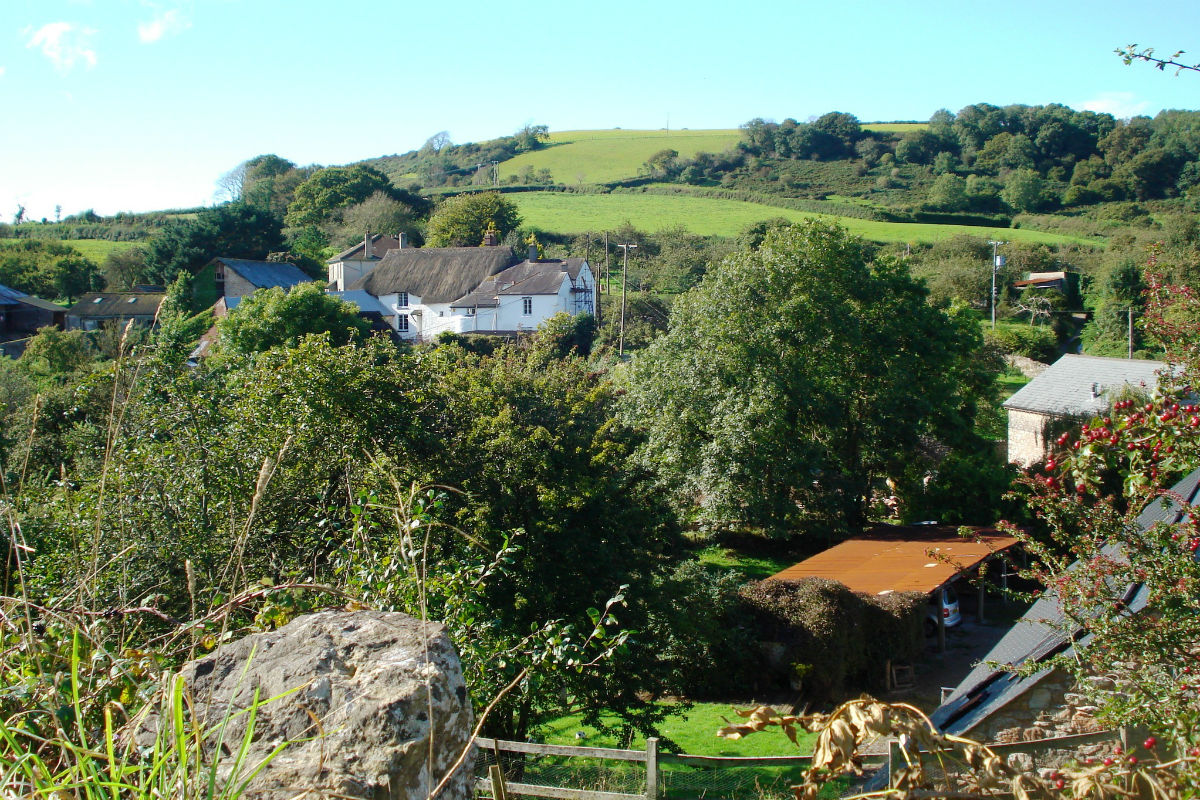 A lovely place to be inspired.
We put on a variety of creative courses throughout the year at our workshop and studio in South Devon.
The workshop and studio are set in our orchards next to a 15th Century cider farm and we have recently converted Barn House accommodation for you to stay in – it is a lovely place for you to relax and be inspired.
Residential 5 day Creative Textile Course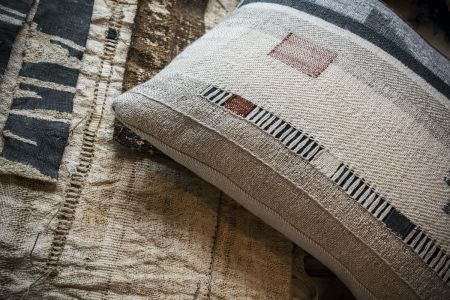 On this 5 day fully residential course you can immerse yourself in Flax Processing, Spinning, Weaving and Natural Dyeing. Relax during the evenings by bringing along your own knitting, crochet and sewing project and share your ideas with the other students. Or take the opportunity to explore the beaches, countryside and river estuaries of South Devon recording what you find in sketches, photographs and found items and return to the studio to incorporate your ideas into your woven art work. Find out more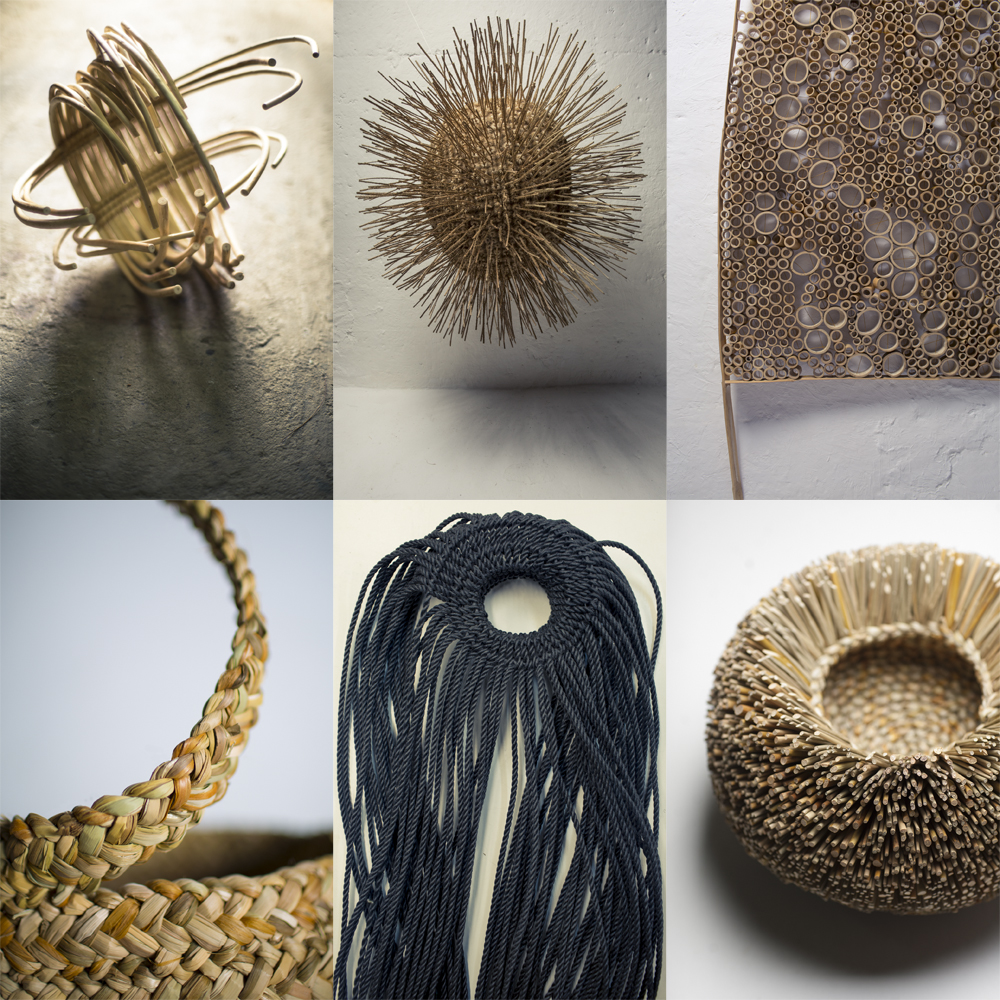 Tim Johnson – 'Finding Fibres – Containing Space'
Fibre Art & Contemporary Basketmaking. Join artist and basketmaker Tim Johnson for this four day workshop exploring the combination of traditional and contemporary basketmaking techniques and the potential of diverse plant fibres to create contemporary baskets and sculptural forms.
During the workshop you will learn to identify, harvest and process a variety of local plant materials and be introduced to traditional soft material basketry techniques including Braiding, twining, cordage making, looping, ply-split darning, knotting, netting. Combining rigid and flexible materials. Find out more
Alice Fox – Land Marks – Recording 'Place'
Living and working in South Devon I share Alice's love of coastal landscapes, beaches and river estuaries and the wonderful treasures washed up on them.
That is why i have asked Alice to put on a three day course at my studios here in South Devon Land Marks – Recording 'Place'
Through a range of techniques including rust printing, mono-printing, relief and contact printing along with experimental stitch you will explore different ways to respond to your 'collections' and use them as a basis for artists books and textile samples, forming a personal record of your experience. Find out more
2 Day Weaving Course – Creative Weaving with Susie Gillespie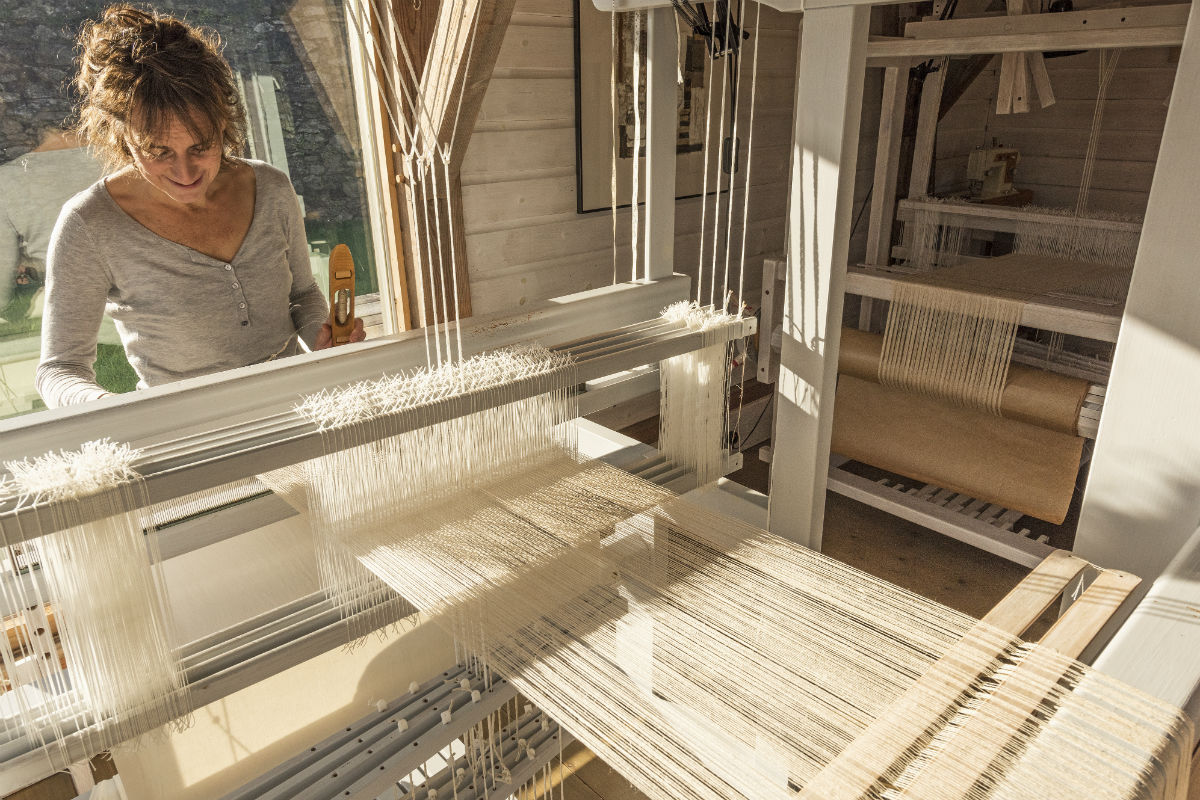 My 2 day weaving course is suitable for complete beginners or experienced students. I will show you basic weaving techniques as well as unusual ideas in weaving.
My workshop has 6 large floor looms which i set up with a linen warp ready for students to experiment with wrappings, twill, looping, slits and tapestry inlay. Find out more
Flax processing, spinning and linen weaving course
On this 4 day course you will learn how to process and spin the flax grown in our orchard to make a hank of linen.
Then it's time to move on to the weaving studio with large four shaft floor looms and begin the process of weaving the linen into cloth to produce your own cushion cover or artwork. Find out more