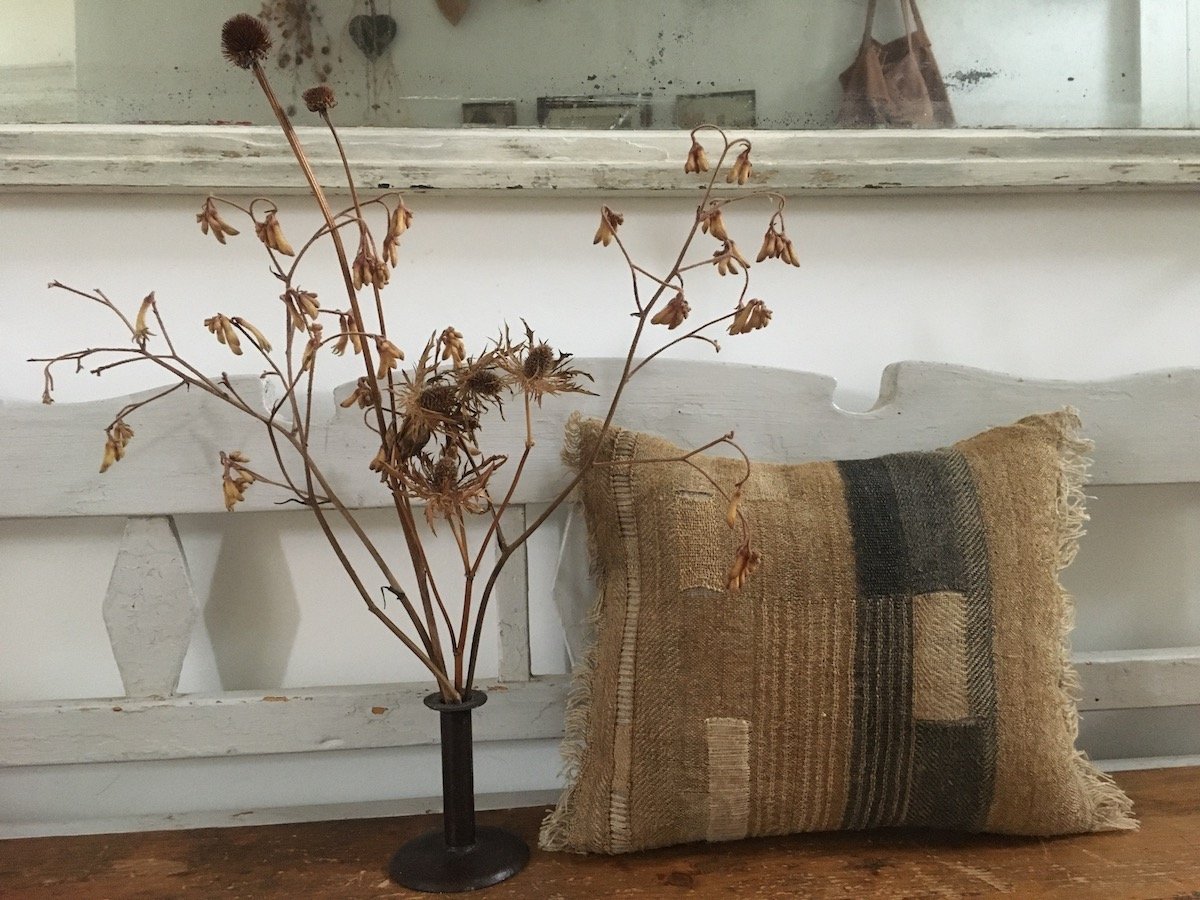 Shop for Susie Gillespie Woven Textiles
From an early age I have been designing and weaving textiles. My interest in prehistoric textiles has led me to weave the way I do. I use antique linen yarn, nettle imported from the traditional spinners of the Himalayas and home grown flax.
The organic nature of my work due perhaps to the surface qualities inherent in the weave and the irregularities of the yarn has been my continuous theme, which I believe is particularly suited to my subject.
Creative Courses in South Devon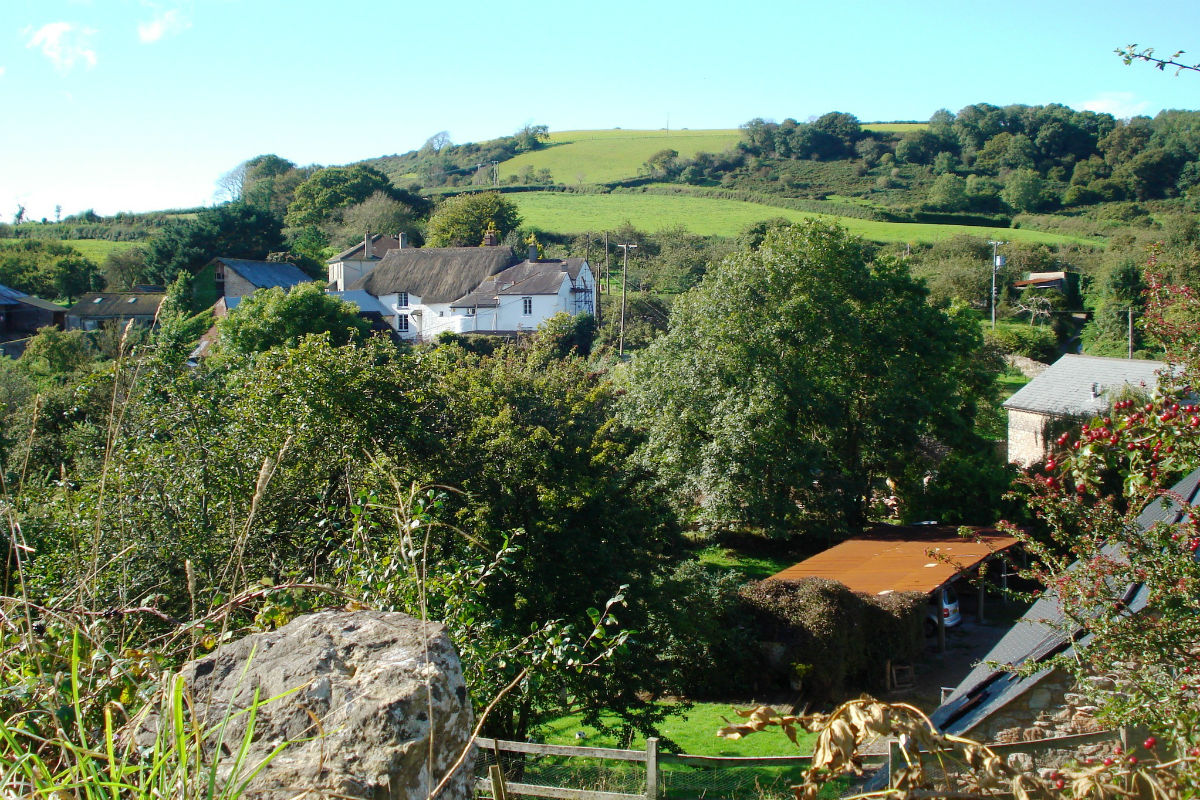 A lovely place to relax and be inspired.
We put on a variety of creative courses throughout the year at our workshop and studio in South Devon.
The workshop and studio are set in our orchards next to a 15th Century cider farm and we have Farm House and Barn House accommodation for you to stay in – it is a lovely place for you to relax and be inspired.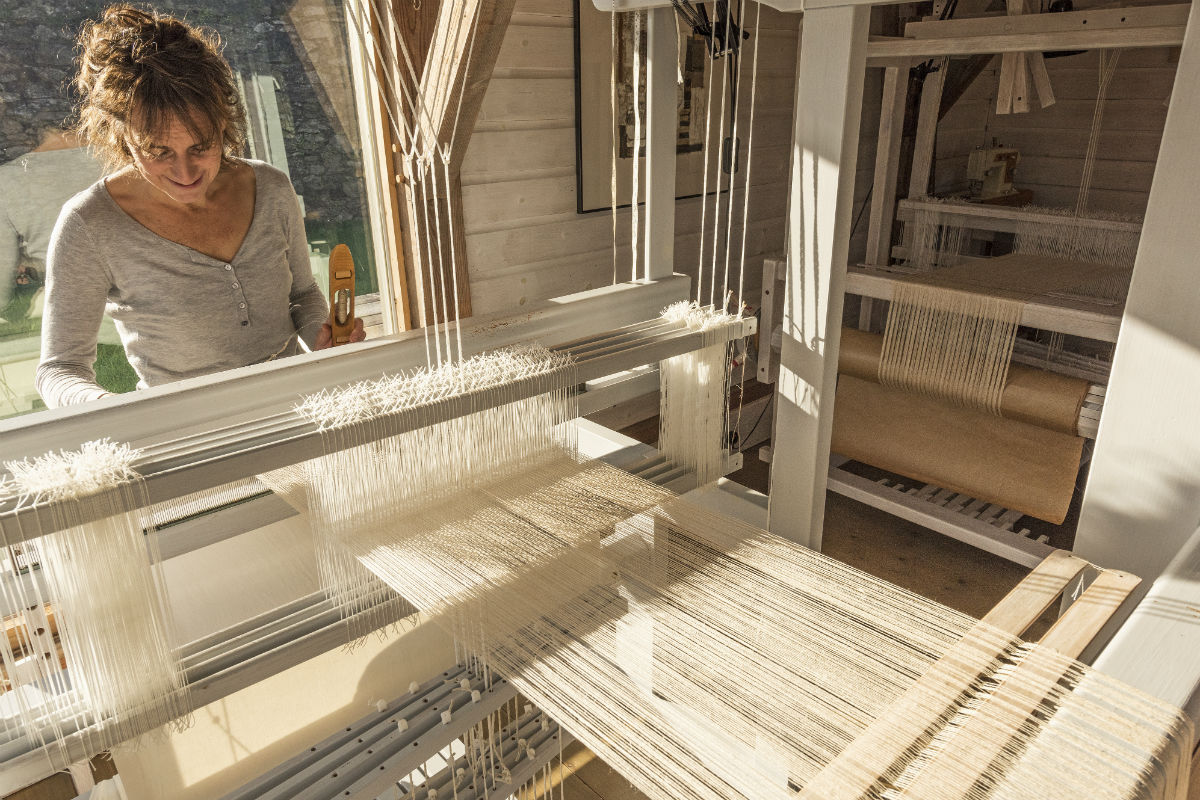 2 Day Weaving Course – Creative Weaving with Susie Gillespie
My 2 day weaving course is suitable for complete beginners or experienced students. I will show you basic weaving techniques as well as unusual ideas in weaving.
My workshop has 6 large floor looms which i set up with a linen warp ready for students to experiment with wrappings, twill, looping, slits and tapestry inlay. The weaving I teach isn't really conventional weaving as it is done more by hand, creating an uneven texture with inlaying and wrapping. People who come do really seem to enjoy it. Find out more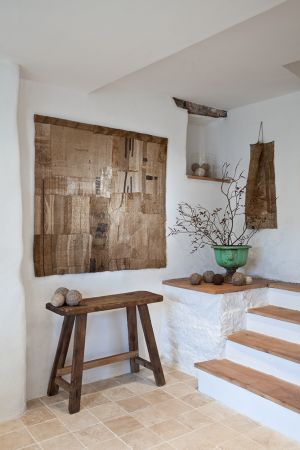 Flax Processing, Linen Spinning & Creative Weaving Course with Susie Gillespie
Susie will show you how to process and spin the flax grown in her orchard to make a hank of linen and then weave a linen cushion cover or piece of artwork on large four shaft floor looms in her studio.
Susie's workshop and studio are set in the orchards of a 15th Century cider farm in South Devon. It is the perfect place for you to relax and be inspired.
The course is 3 days and includes all materials and lunch. Suitable for beginners and experienced spinners and weavers, you will come away with your own linen cushion cover or piece of artwork designed and created by you.
Accommodation is available B & B in the Barn House and Farm House next door to Susie's studio.
While you are on the course, why not take the opportunity to explore the beaches, countryside and river estuaries of South Devon recording what you find in sketches, photographs and found items and return to the studio to incorporate your ideas into your woven art work. Find out more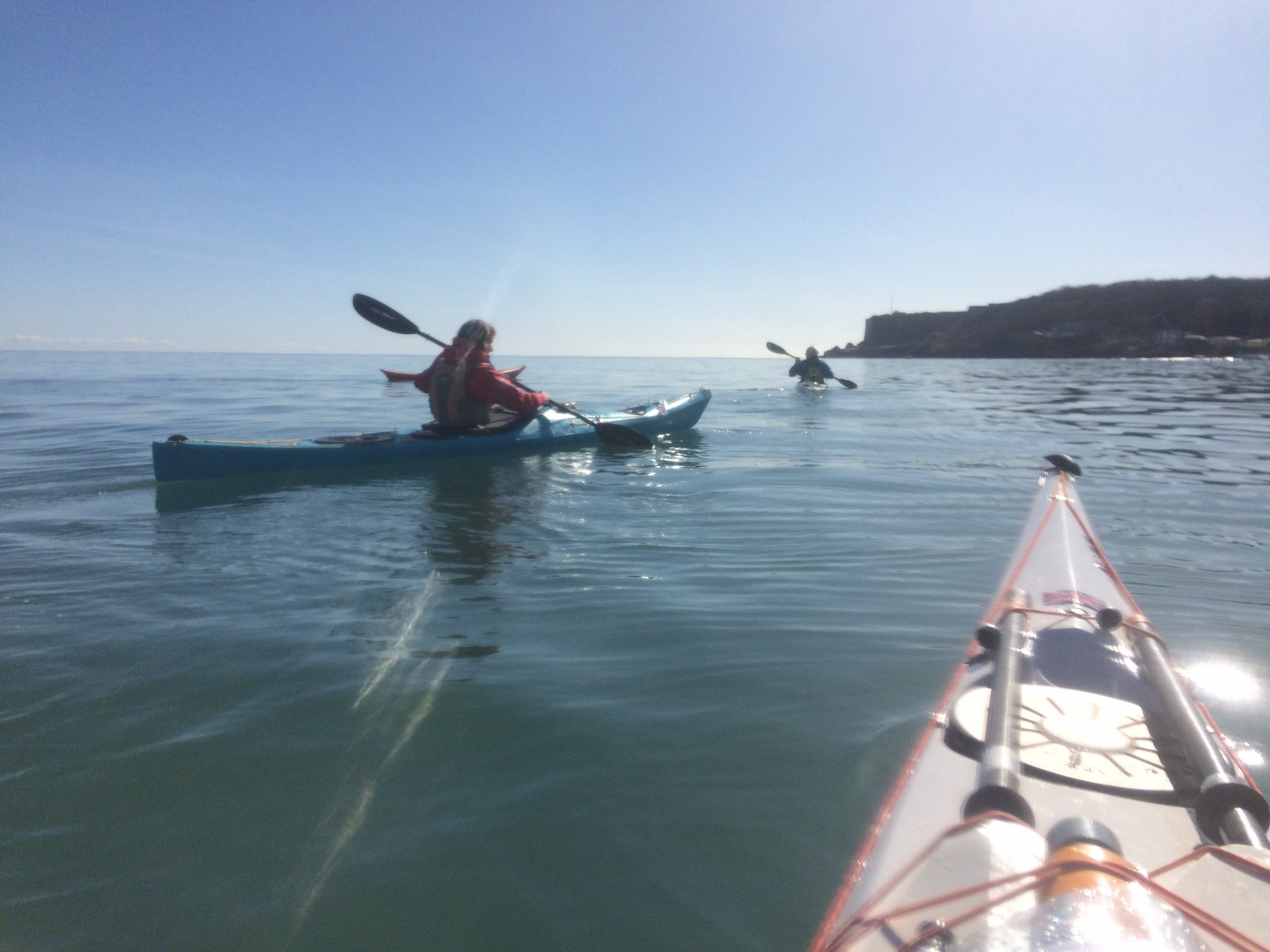 Sea Kayaking Holiday in South Devon with Susie and David
If you've ever wanted to try Sea Kayaking, come and join Susie and David on a Sea Kayaking holiday or short break along the coastline and river estuaries of South Devon. No previous experience is needed, all equipment and tuition will be provided. Self catering accommodation in our Barn House and Farm House.
Experience wildlife close up and undisturbed while exploring the hidden coves, cut-off beaches, remote inlets and caves you can only discover from the water. Find out more

Please follow us on our instagram page by clicking here.