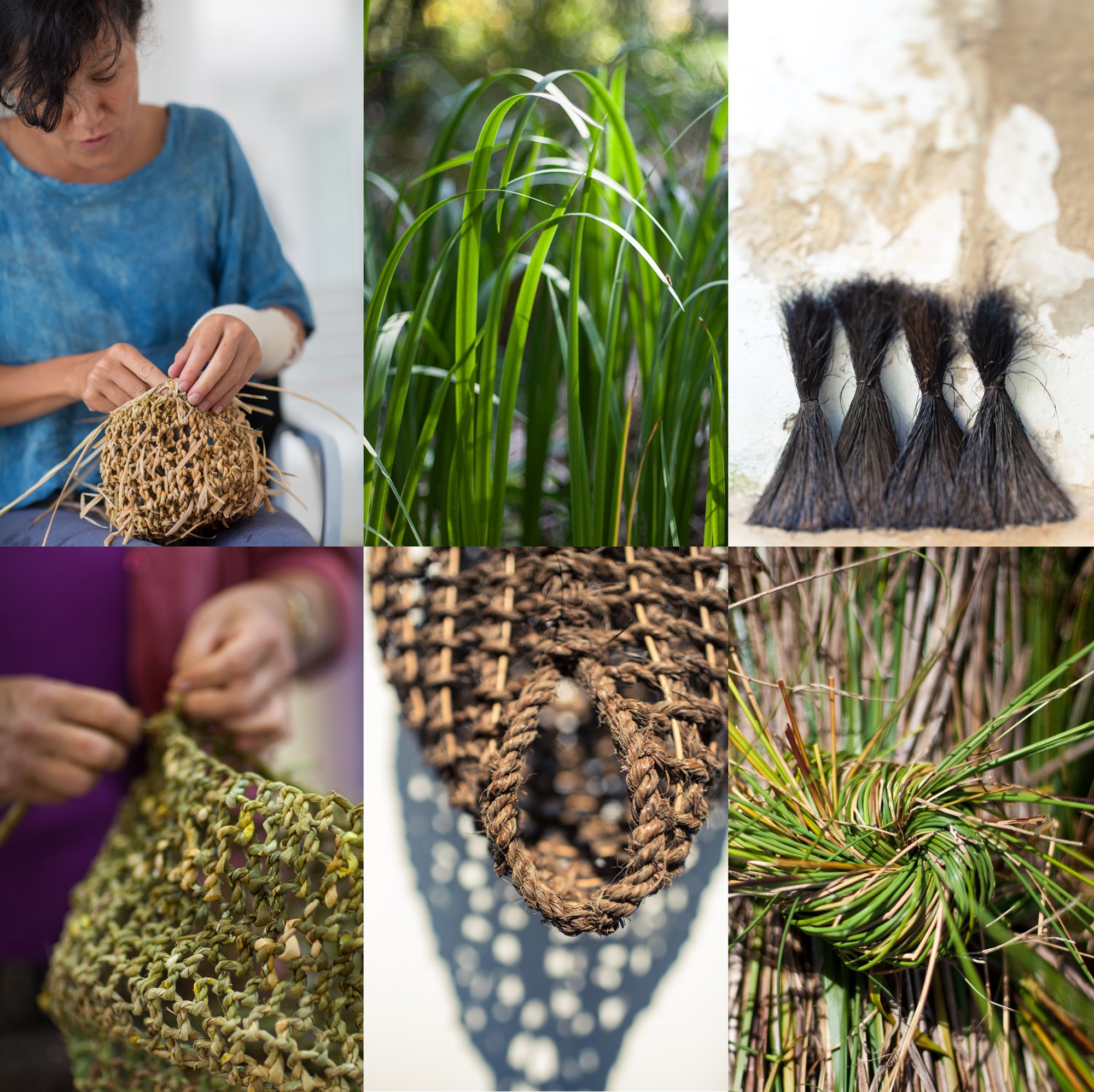 Fibre Art & Contemporary Basketmaking
with Tim Johnson
'Finding Fibres – Containing Space'
Join artist and basketmaker Tim Johnson for this four day workshop exploring the use of soft plant materials for basketmaking. You will learn a variety of traditional techniques to create baskets, bags and wall pieces of your own design.
During the workshop you will learn to identify, harvest and process a variety of local plant materials and learn general principles that will help you work with whatever plants you find in your garden or nearer to home.During the workshop you will work with a variety of local rush species alongside beaten esparto grass and cyperus that Tim has sourced in Spain.
Traditional soft material basketry techniques including a variety of looping structures, string making techniques and braid patterns will be introduced and give you a good grounding for experimentation and improvisation. The specific combinations of plant fibre properties, making techniques and your own ideas will lead your making process during the workshop and lead your creative work in new directions.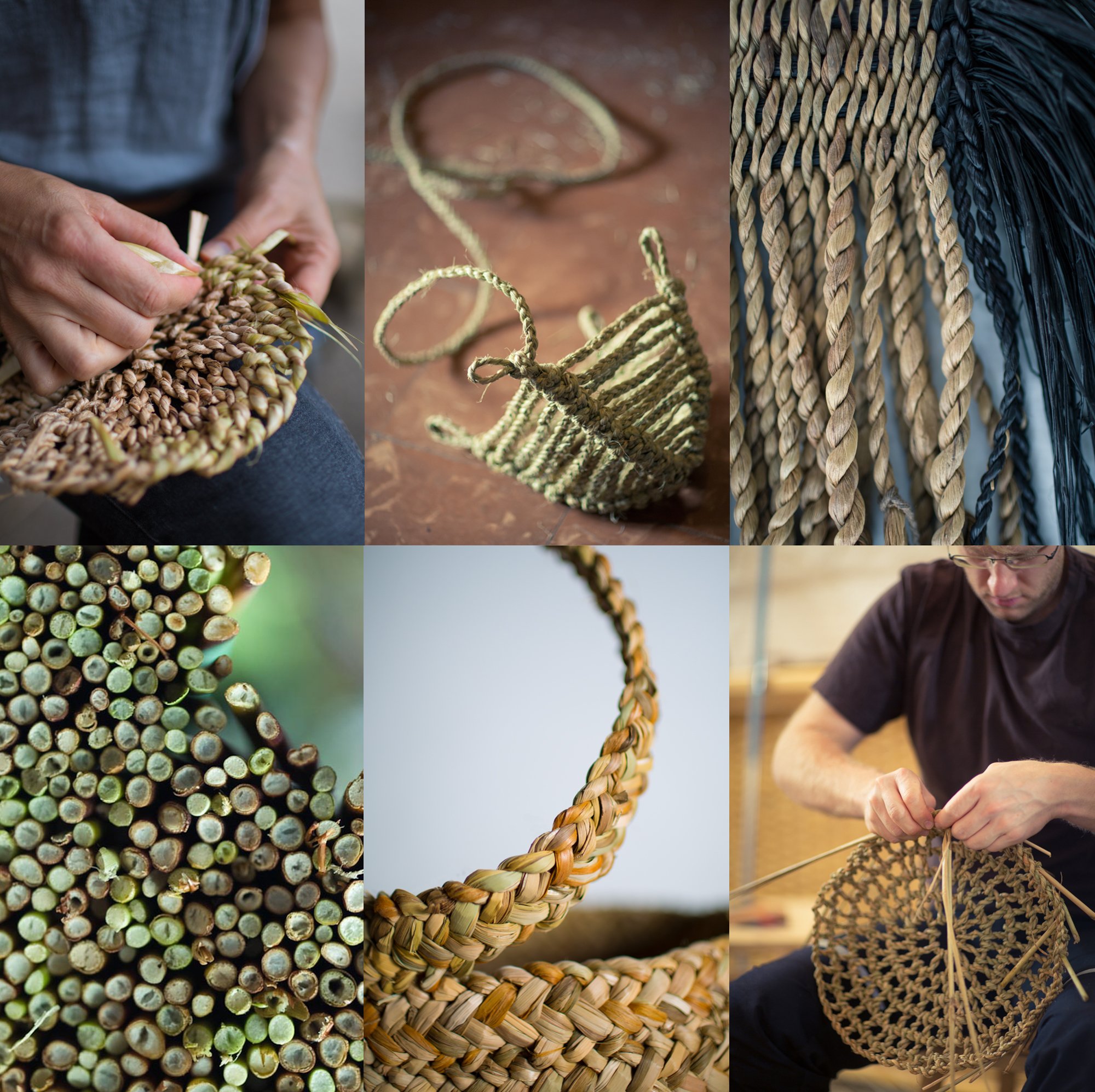 Day 1. Identification, harvesting and processing of locally available plant materials such as rushes, grasses, New Zealand Flax, bark and bast fibres, nettle etc depending on local availability
Day 2 & 3. Guided introduction to soft material basketry techniques and experimental practice creating a variety of mats, bags or baskets.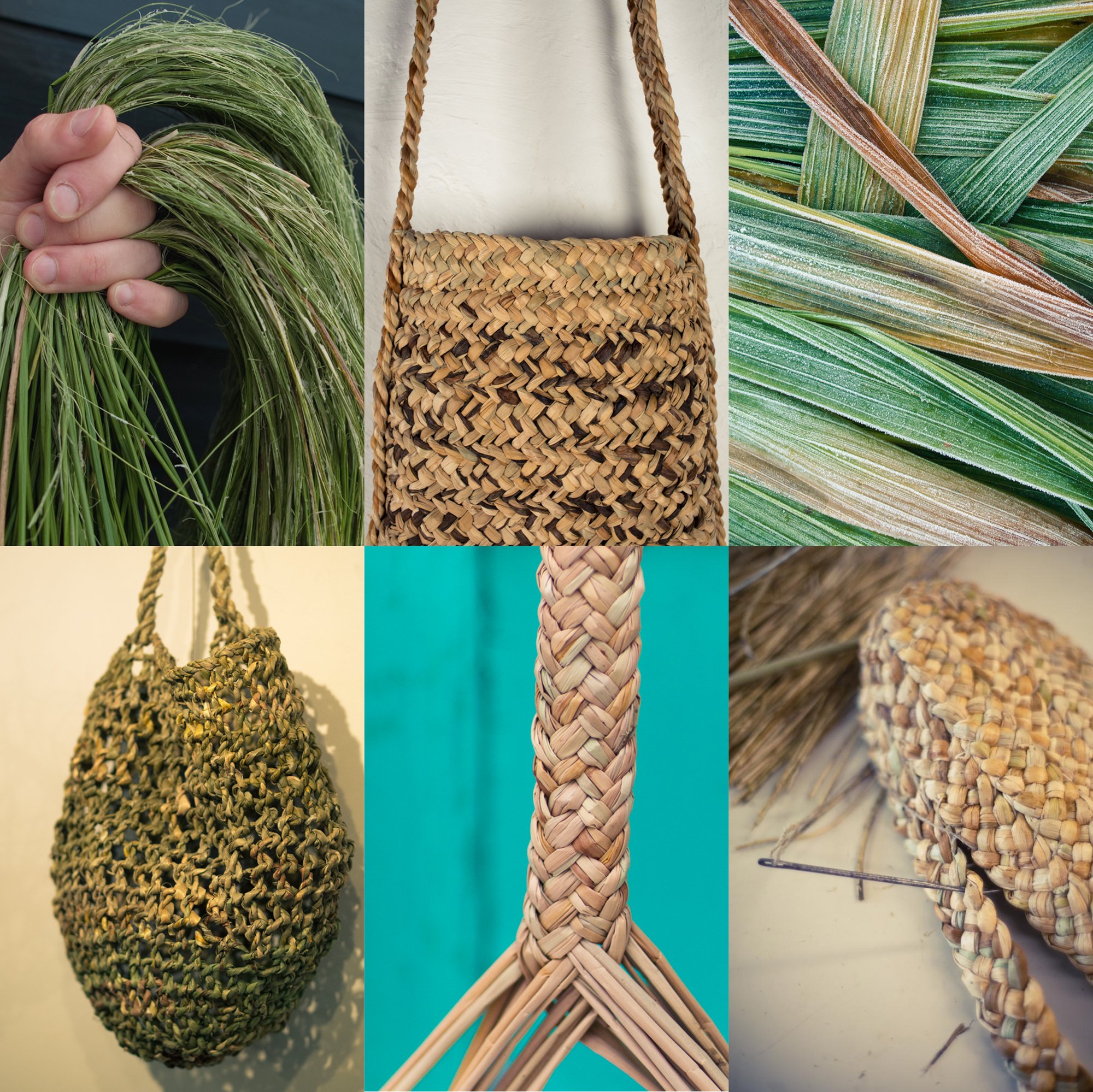 Day 4. Individual projects developing your own ideas and material / technique combinations for baskets, wall pieces and sculptural forms.
If you would like to stay with us during the course we have Barn-House and Farm-House Bed and Breakfast accommodation. Please visit the Accommodation tab above.
We are hoping to run some courses towards the end of this year or the beginning of next year. Please let use know if you are interest in coming.
Please use the contact tab above to enquire about course and accommodation availability.

Please follow us on our instagram page by clicking here.