Linen Art Cushion
Hand woven natural colour linen with dyed indigo panel and hand spun, Buddleia dyed stitched motif. Feather cushion pad.
Price sold 18″x12″ Order Code #C106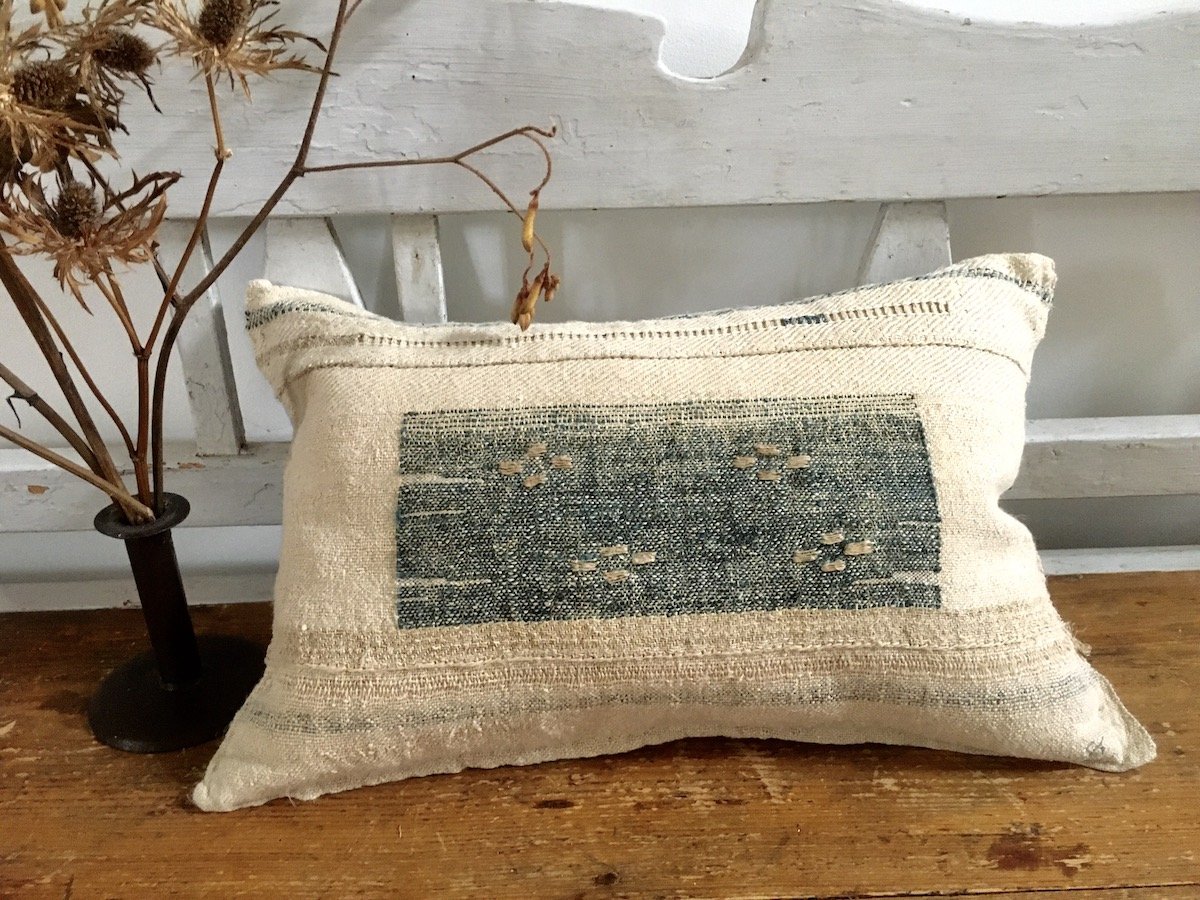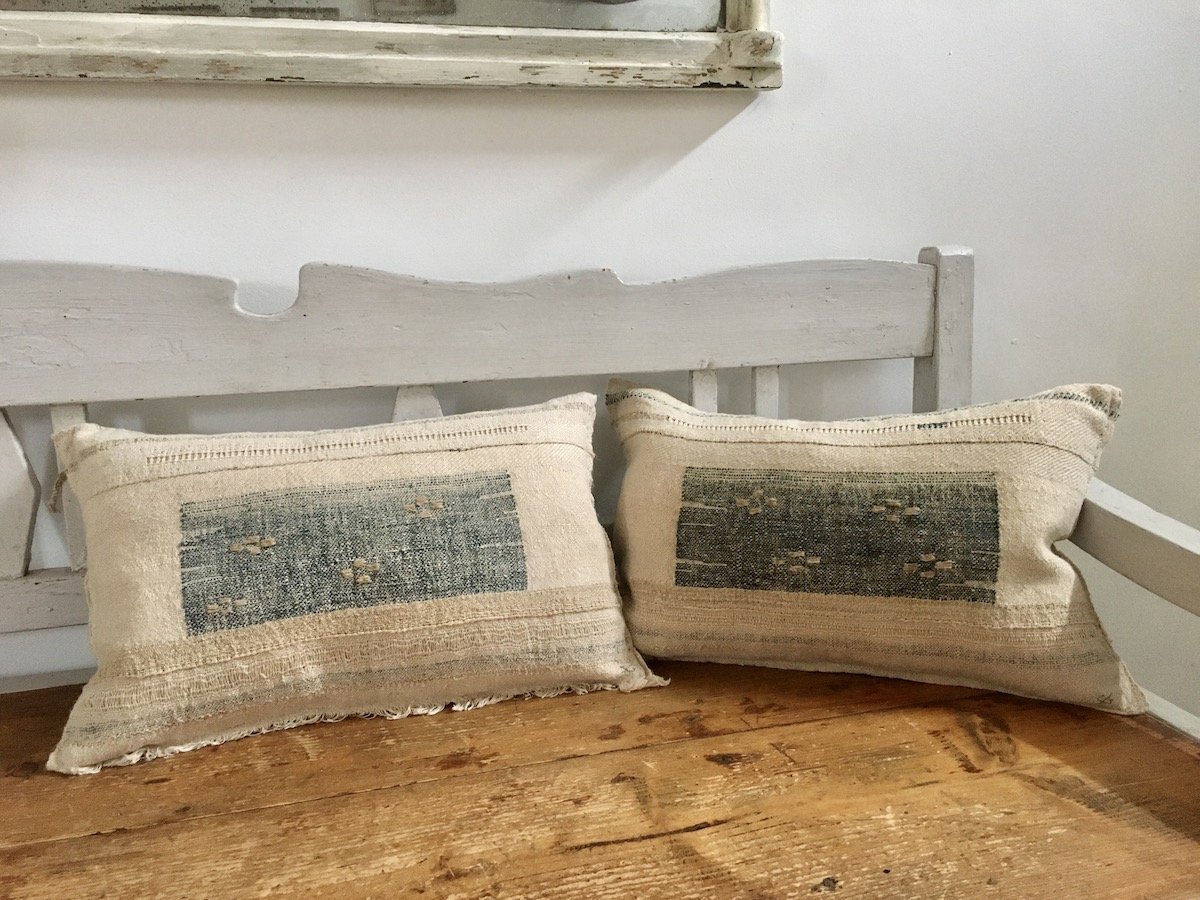 P&P free to a UK address, please enquire for overseas deliveries.
To order or find out more, please contact Susie using the contact form.