Textile Art Techniques with Alice Fox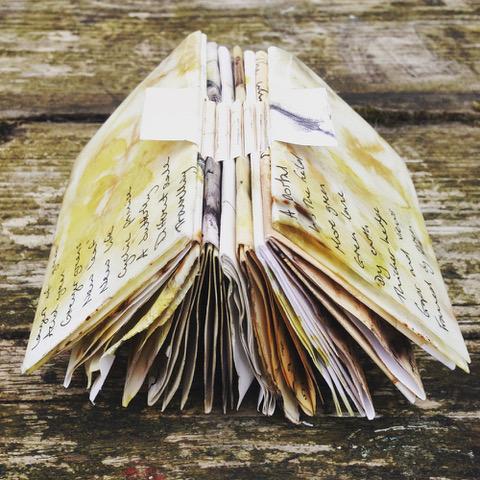 Land Marks – Recording 'Place'
I was drawn to Alice Fox's work because of the creative and experimental way she engages with the landscape and the natural world to create her artworks.
Living and working in South Devon I share Alice's love of coastal landscapes, beaches and river estuaries and the wonderful treasures washed up on them.
That is why I have asked Alice to put on a three day course Land Marks – Recording 'Place' at my studio here in South Devon.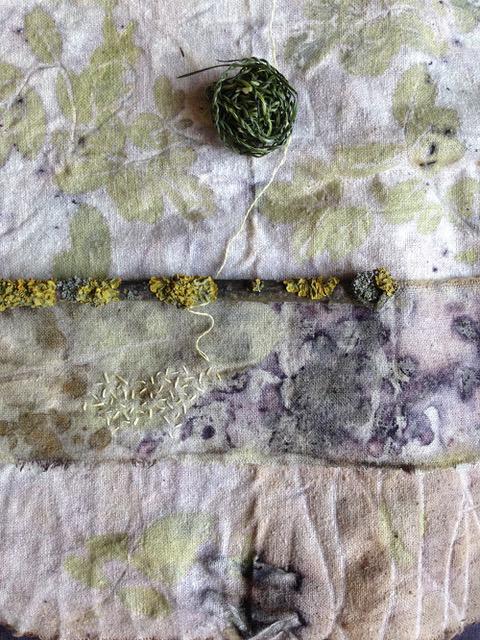 There are many different ways that we can record what we see around us, as we travel to special places or go about our daily lives. Whether we are exploring dramatic wild landscapes or walking the streets around our homes we are 'experiencing landscape'. The detail that surrounds us can be fascinating, if we just allow ourselves to take it in.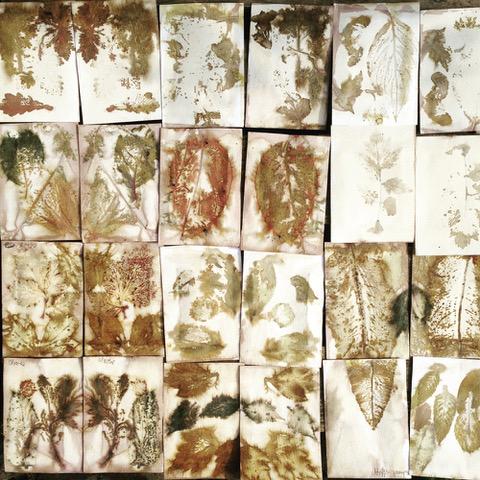 This course aims to open our eyes to what is around us, finding the potential in the ordinary.
With a focus on objects and marks collected on short walks from the studio we will explore various different techniques, making use of what we find.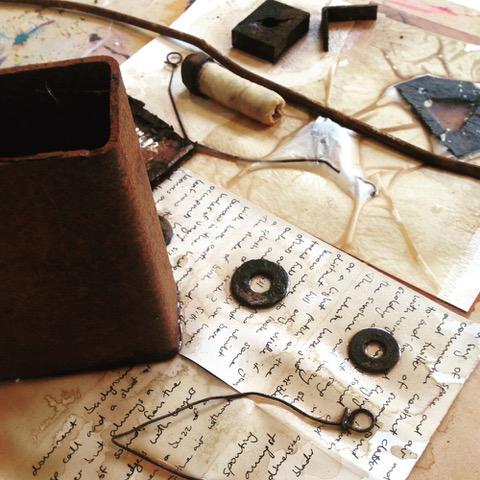 During the course you will explore a range of different methods to record experience of landscape, engaging with the detail of what you find around you. Undertaking a series of short walks from the studio (whatever the weather!), each with a different focus on recording and collecting, you will build up a series of marks, observations and found objects.
Through a range of techniques including rust printing, mono-printing, relief and contact printing along with experimental stitch you will explore different ways to respond to your 'collections' and use them as a basis for artists books and textile samples, forming a personal record of your experience.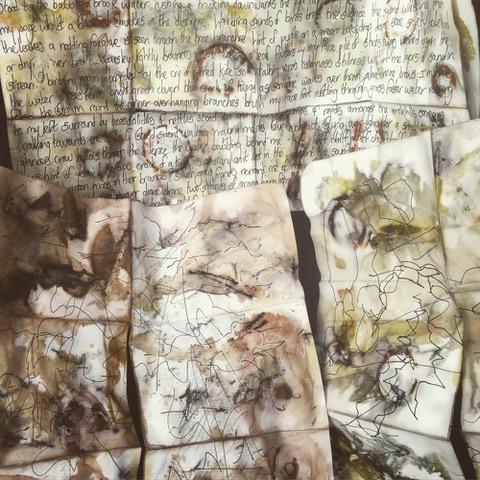 While you are in South Devon you may want to take the opportunity to explore the beaches and river estuaries for unusual "finds" and bring them along to the studio and incorporate them into your "special" art piece.
The course is £295 for three days and includes lunch, refreshments and basic materials.
If you would like to stay with us during the course we have Barn-House accommodation in the orchard next to my studio. To find out more please visit the Accommodation tab above.
Please use the contact tab above to enquire about course and accommodation availability.

Please follow us on our instagram page by clicking here