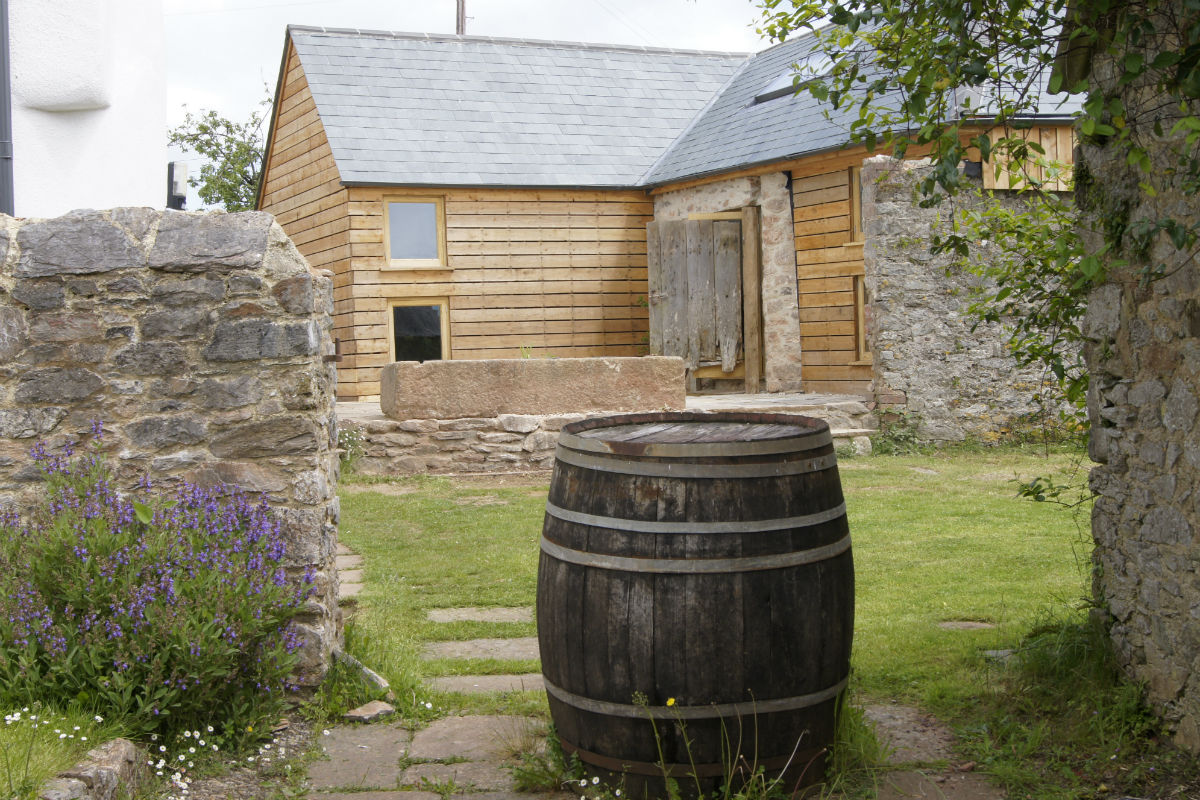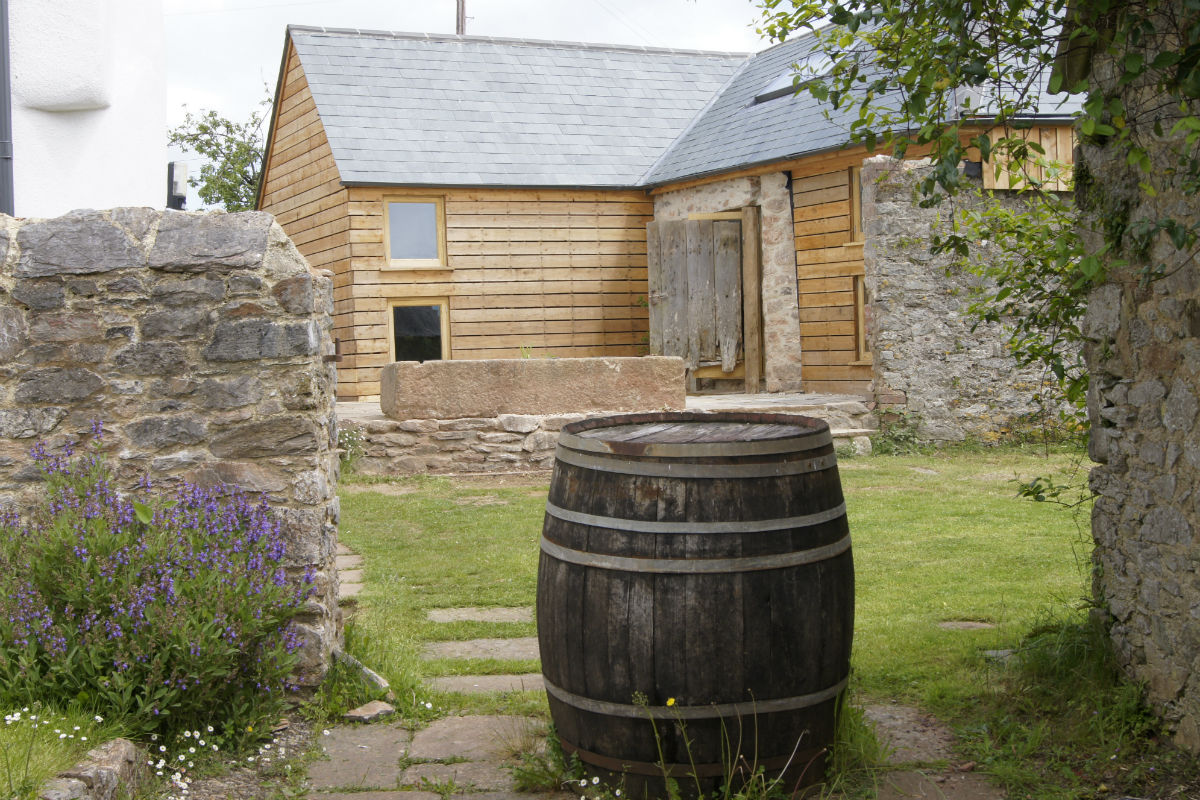 Orchard Barn House B&B and Self Catering Accommodation
"Orchard Barn House" is set a 15th century cider orchard next to my weaving workshop and farm house. The accommodation has been recently renovated with a rustic/contemporary feel.
B&B Accommodation. There are 3 letting bedrooms available for people staying on the courses on a bed and breakfast basis. There is an open plan sitting room with TV and Wi-Fi, dining area and fully equipped kitchen for the shared use of all the guests to prepare their own evening meals, drinks and snacks.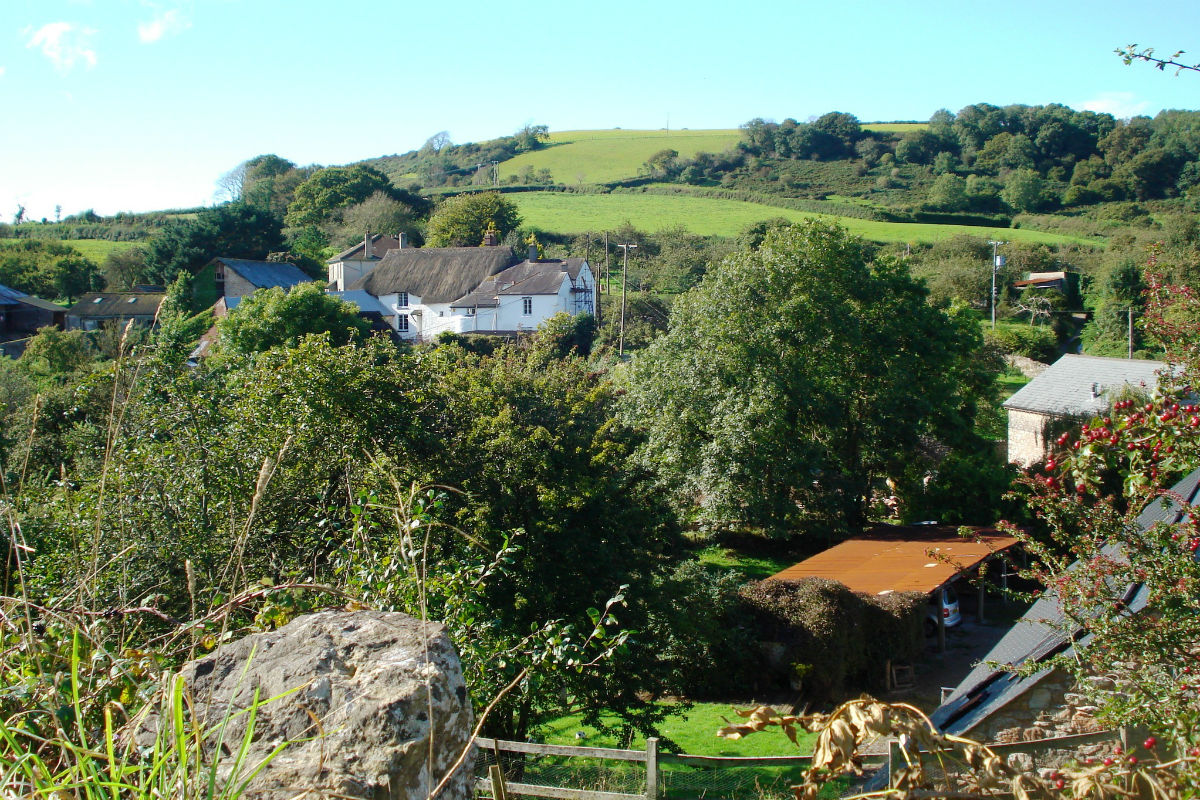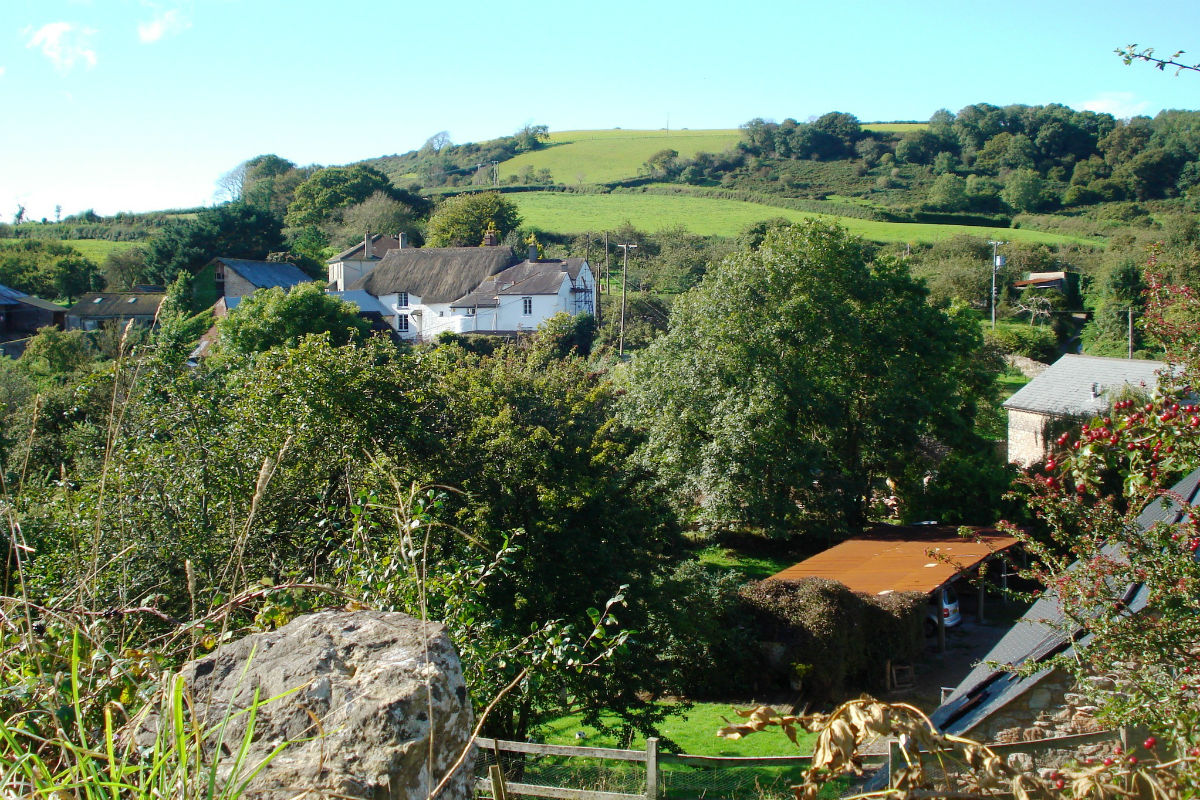 Guests have access to a patio area in the orchard with table and chairs. We charge £65 per night for single occupancy bed and continental breakfast and £95 per bedroom per night for two people sharing a double bedroom. We do ask for a minimum of 2 nights booking please and we provide linen and towels with a hairdryer, iron and ironing board available.
Self Catering Holidays When we are not holding a course the whole of "Orchard Barn House" (all three bedrooms, kitchen, dining area and living room) can be rented out as a self catering holiday let on a weekly basis. Weekly prices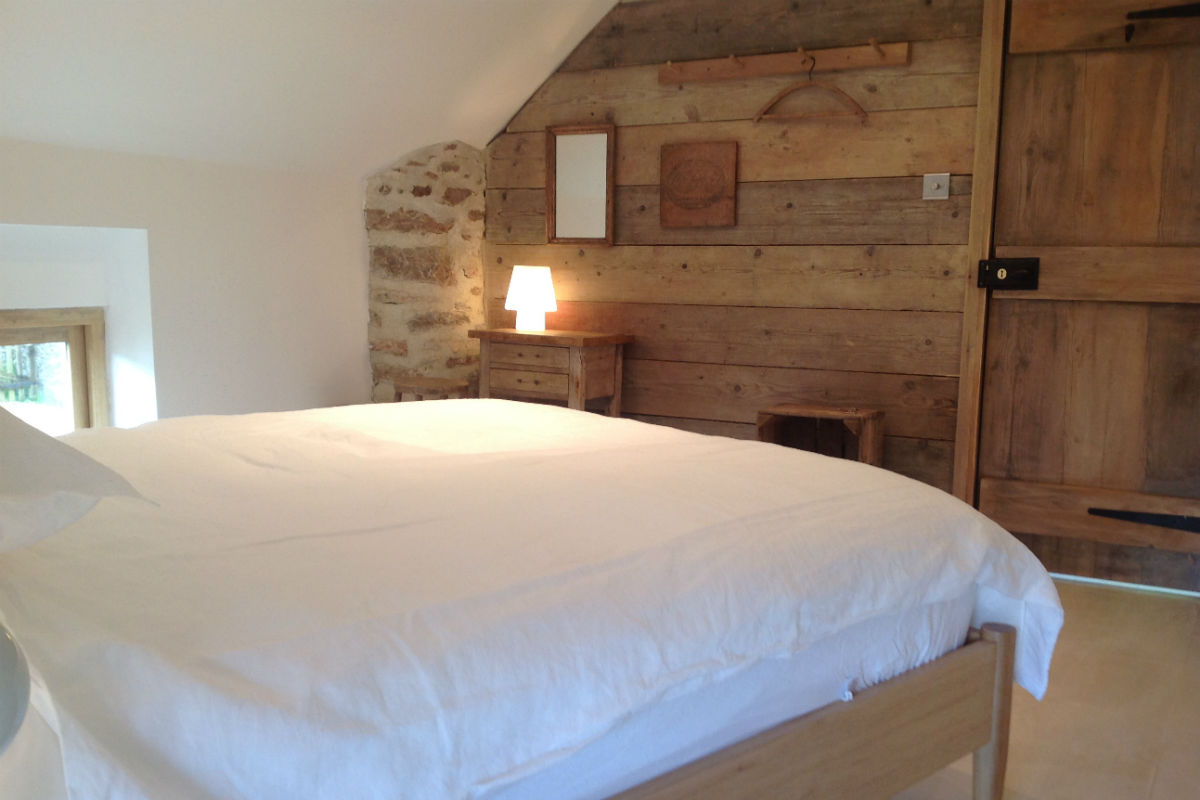 are from £550 to £950 depending on the time of year. Please use the contact tab above to enquire about self catering accommodation availability and prices.
There are no shortage of things to do in South Devon, with kayaking on the River Dart, visiting South Devon's glorious beaches, walking on Dartmoor and the South West Coastal Path or visiting the historic villages, towns and cities of South Devon.
And of course… enjoying a creative short break on one of Susie Gillespie's courses.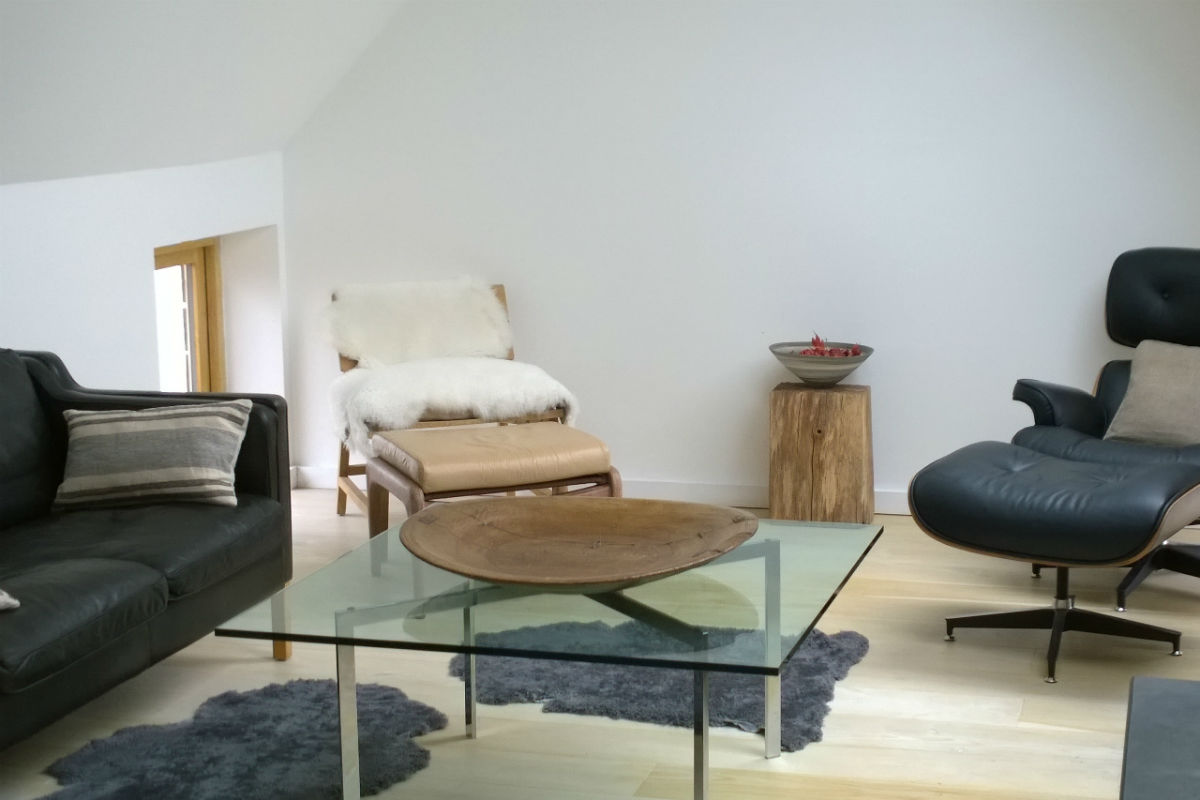 A lovely place to be inspired on a creative holiday
Susie Gillespie is an internationally renowned textile artist and her weaving workshop is set in the 15th century orchard adjacent to "Orchard Barn House". Susie and her husband David grow flax from seed in the orchard which they harvest and process for Susie to spin into linen before weaving it into her artwork and cushions.
Weaving with linen course
Susie puts on a two day creative weaving course, suitable for beginners and experienced weavers, where she shows students basic weaving techniques as well as her unusual ideas in weaving.
Susie's workshop has 6 large floor looms which she sets up with a linen warp ready for students to experiment with wrappings, twill, looping, slits and tapestry inlay.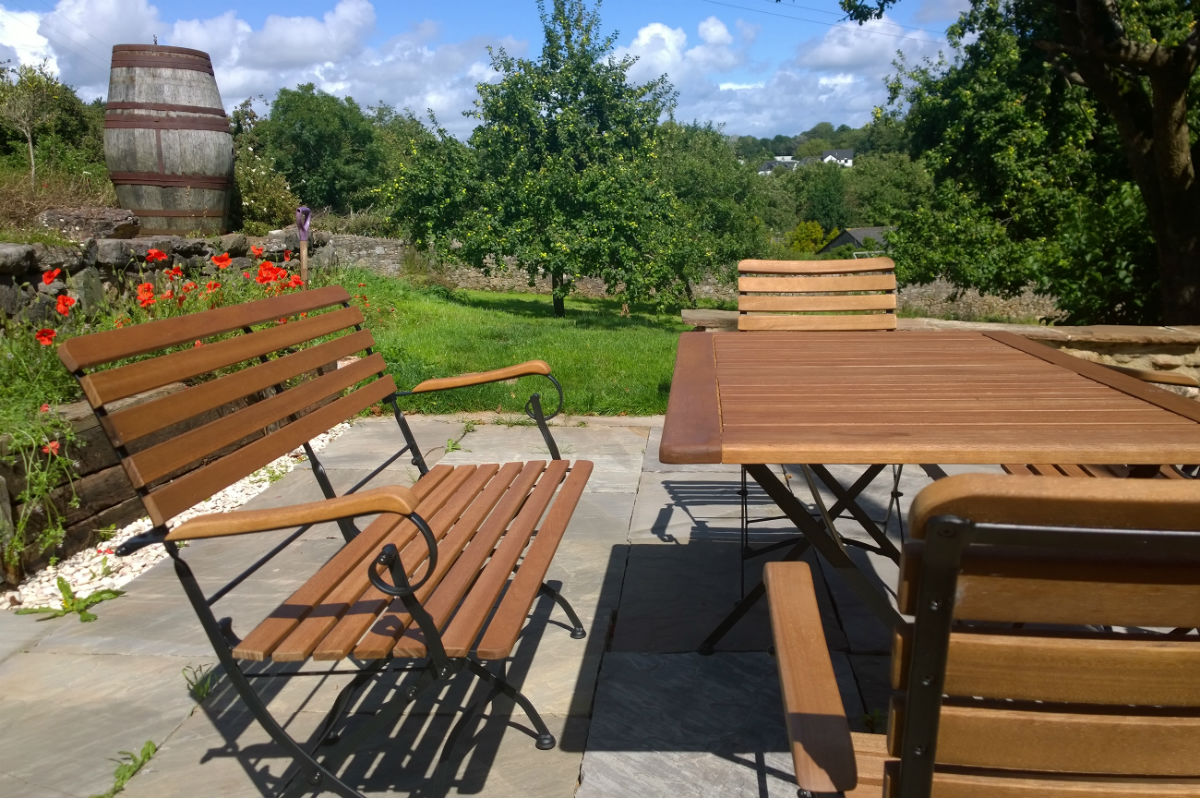 Flax processing, spinning and weaving course
Occasionally, Susie and David put on flax processing, spinning and weaving course where you can learn how to process and spin flax to make a small hank of linen then weave a cushion cover or artwork.
Walking holidays. Within easy reach are some of the most spectacular all year round walks in the country, from the dramatic South West Coastal Footpath, the green lanes of the South Hams countryside and estuaries, to the ancient landscape of Dartmoor.
There are no shortage of picturesque and historic villages and towns to visit, nearby Stoke Gabriel on the banks of the River Dart, the historic ports of Dartmouth and Brixham and the unique culture of Totnes with its alternative independent shops and cafes.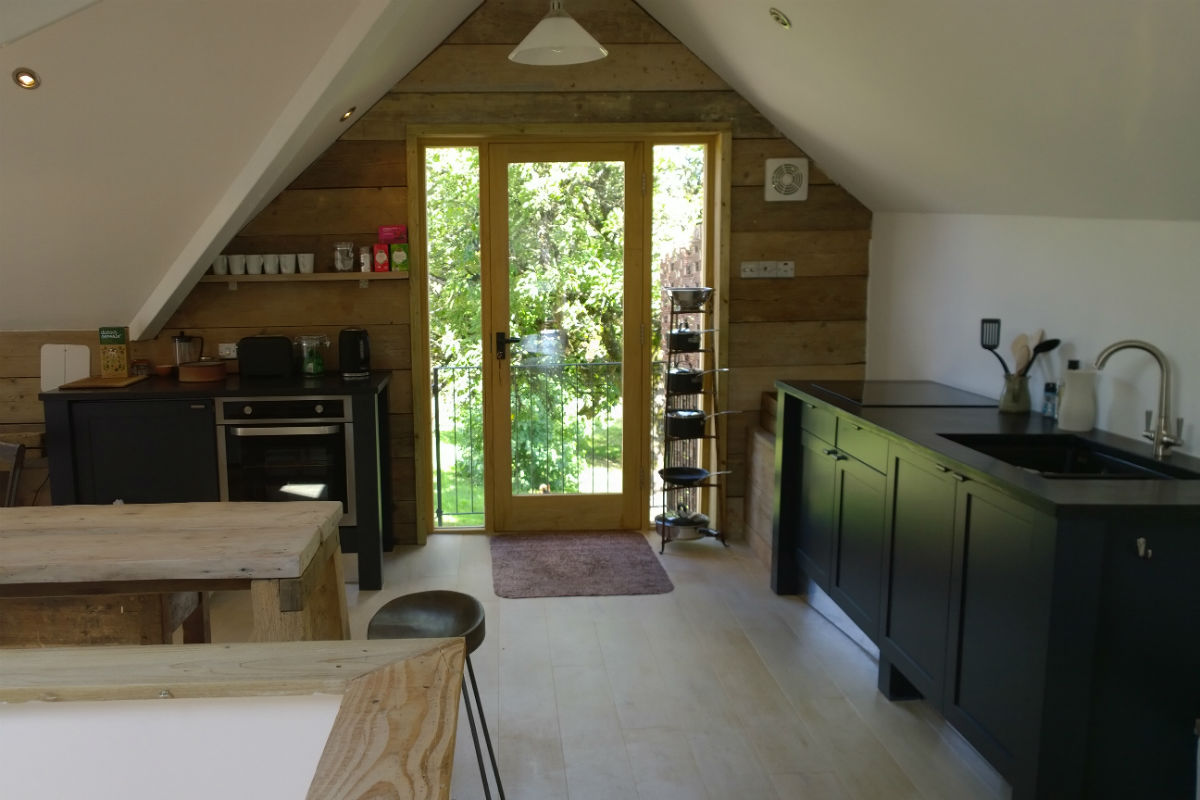 South Devon is a brilliant place for sea and river water sports with its fantastic beaches, river estuaries and creeks ideal for sailing, sea kayaking, white water canoeing, surfing, wild swimming and paddle boarding.
Nearby outings to: Greenway – home of Agatha Christie, Dartington Hall – for its cultural festivals, Ashburton for antique lovers, Totnes – for it's Elizabethan Market, Dartmouth for it's castles and Sharpham vineyard for wine tasting.
Eating in or eating out: Close by is a supermarket, and excellent restaurants in Totnes, Dartmouth and Brixham. Stoke Gabriel on the River Dart is a few minutes drive away with its two pubs, a cafe and riverside walks.
Please use the contact tab above to enquire about accommodation availability