Creative Courses in South Devon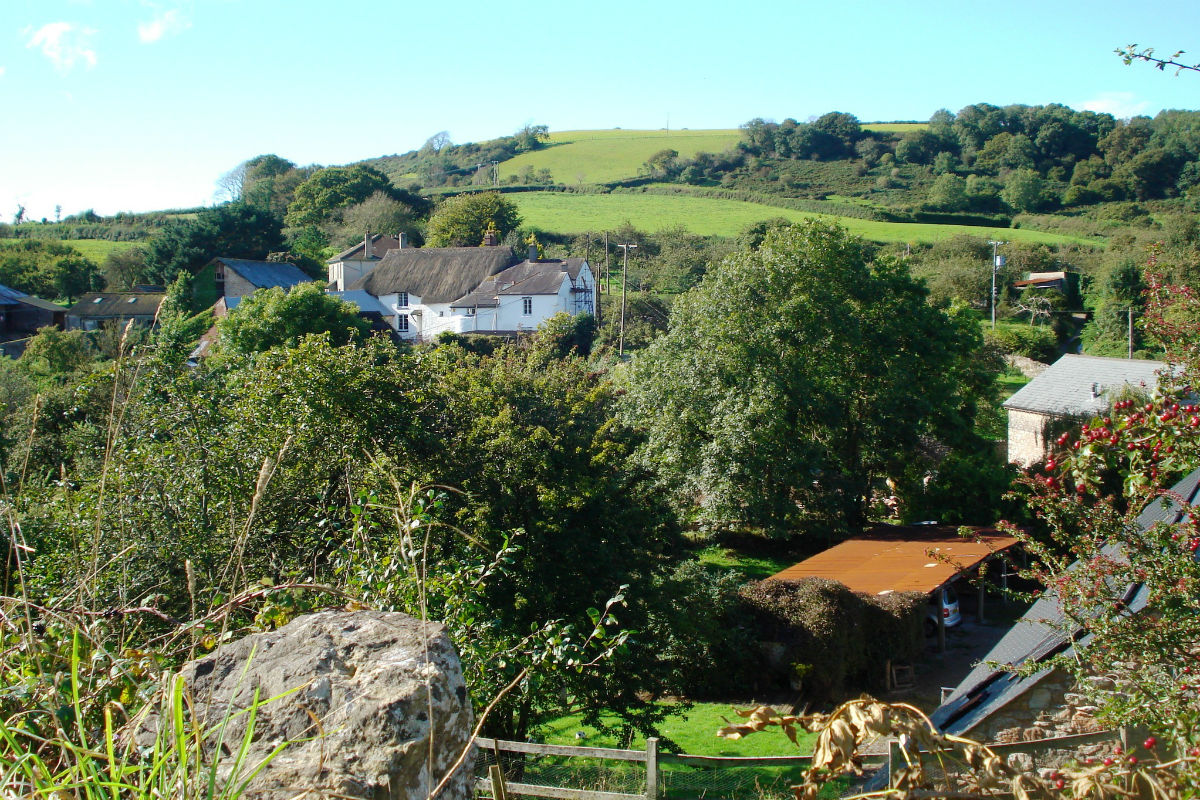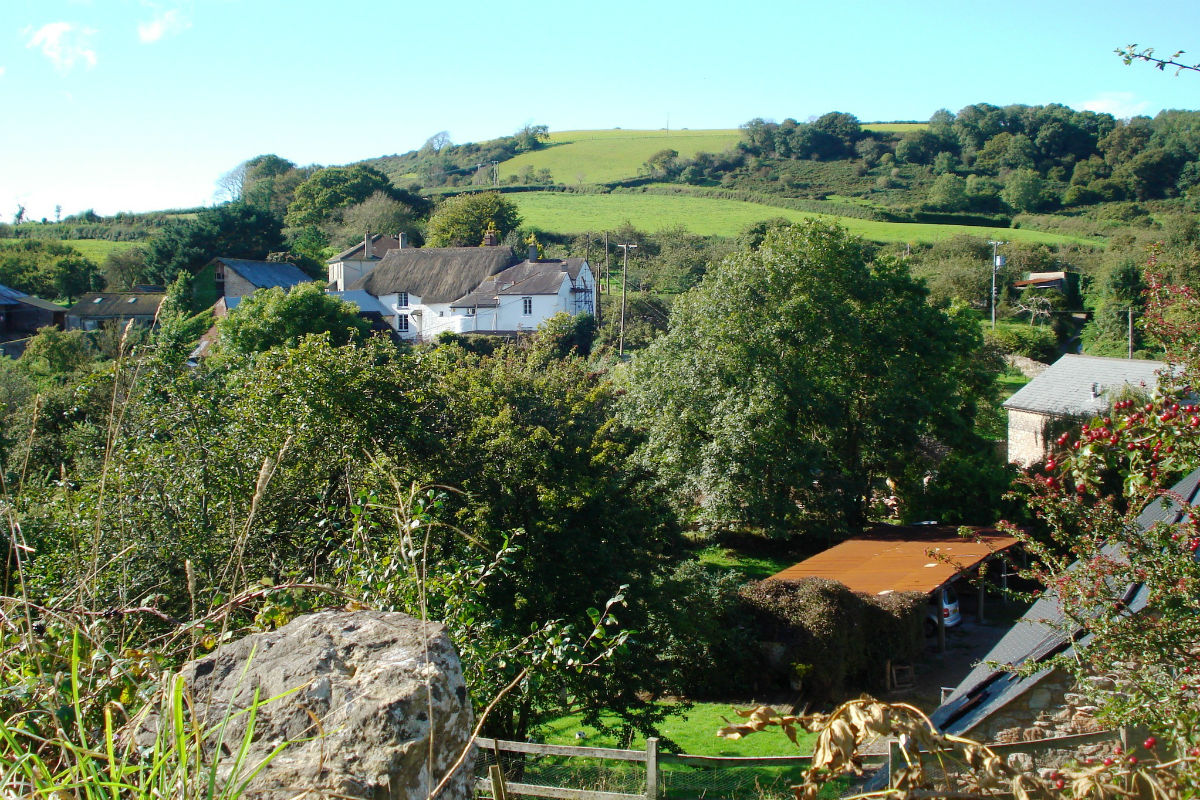 A lovely place to be inspired.
We put on a variety of creative courses throughout the year at our workshop and studio in South Devon.
The workshop and studio are set in our orchards next to a 15th Century cider farm and we have recently converted Barn House accommodation for you to stay in  – it is a lovely place for you to relax and be inspired. 
Creative Woven Textile Course with Susie Gillespie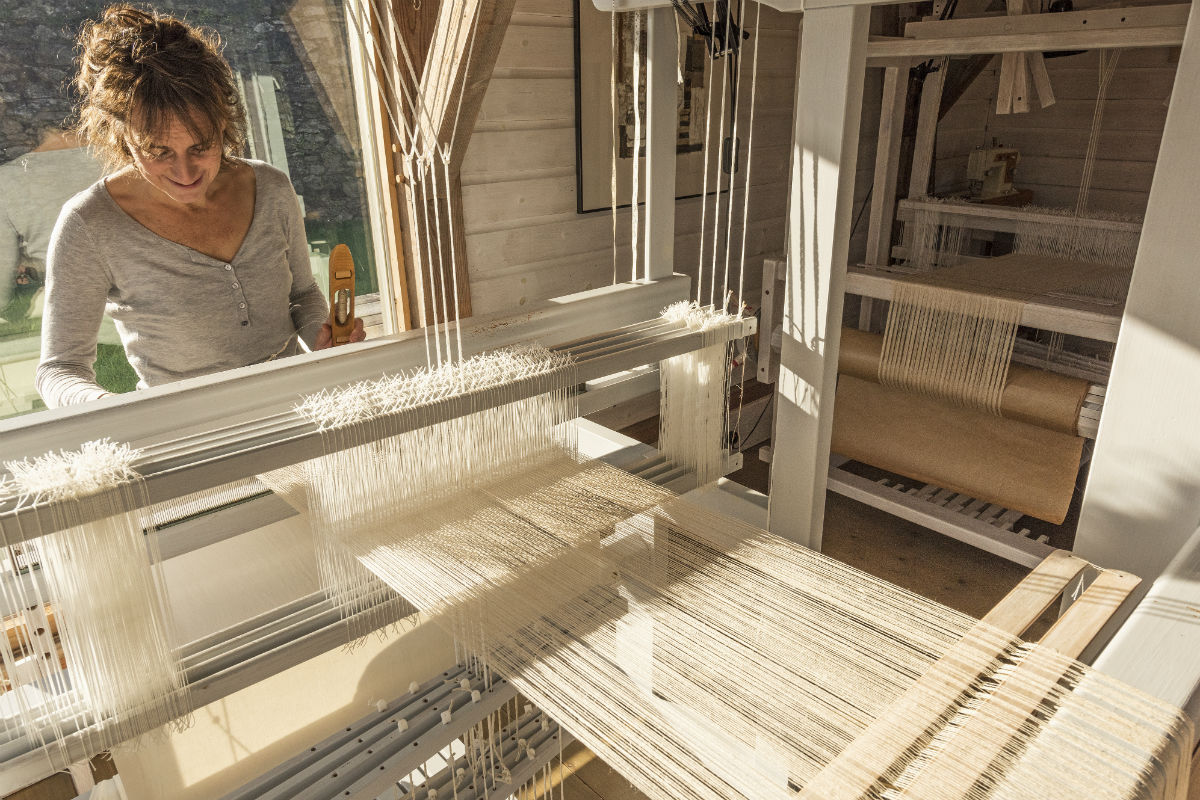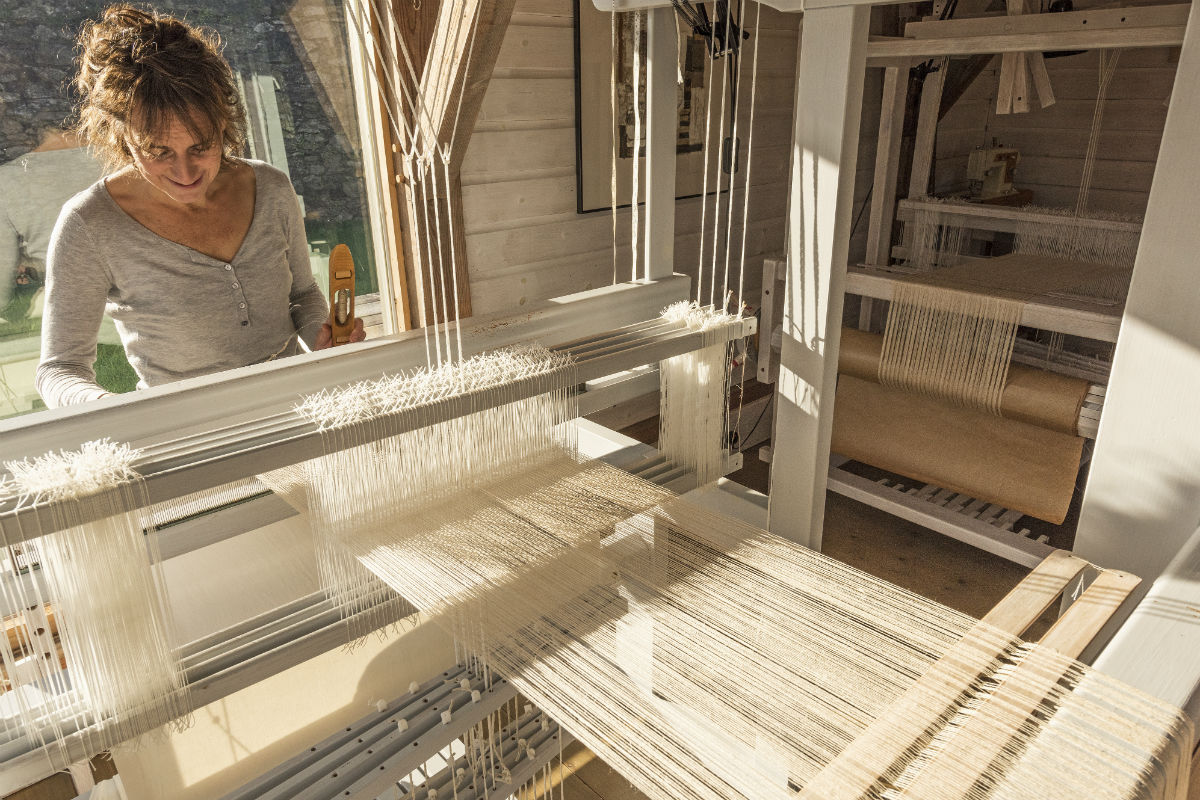 This 2 day course is suitable for complete beginners or experienced students. Susie will show you basic weaving techniques as well as unusual ideas in weaving.
Susie's workshop has 5 large floor looms which she sets up with a linen warp ready for students to experiment with wrappings, twill, looping, slits and tapestry inlay.
Find out more including – dates, prices and availability
Creative knotted netting course with Shuna Rendel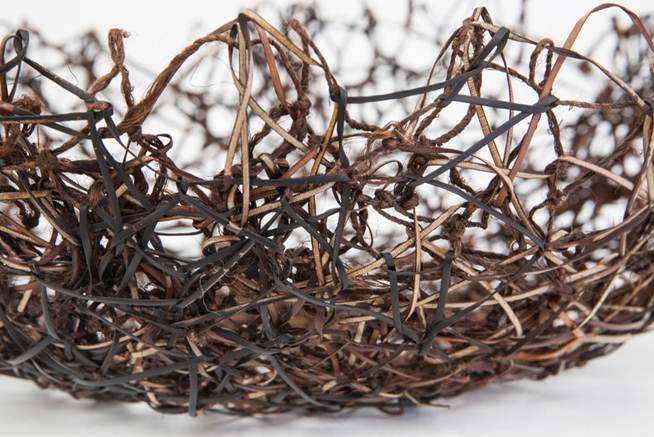 Shuna Rendel is a textile artist and sculptor who uses traditional textile techniques to create 2D and 3D flexible sculpture. Shuna trained under Anthony Caro at St Martins and now exhibits regularly in the UK and internationally.
We are really  that Shuna has agreed to put on a course for us focusing on teaching you a variety of knotted netting techniques.
Find out more including – dates, prices and availability
Flax processing, spinning and linen weaving course 
On this 4 day course you will learn how to process and spin the flax grown in Susie and David's orchard to make a hank of linen.
Then it's time to move on to the weaving studio with large four shaft floor looms and begin the process of weaving the linen into cloth to produce your own cushion cover or artwork.
Find out more including – dates, prices and availability